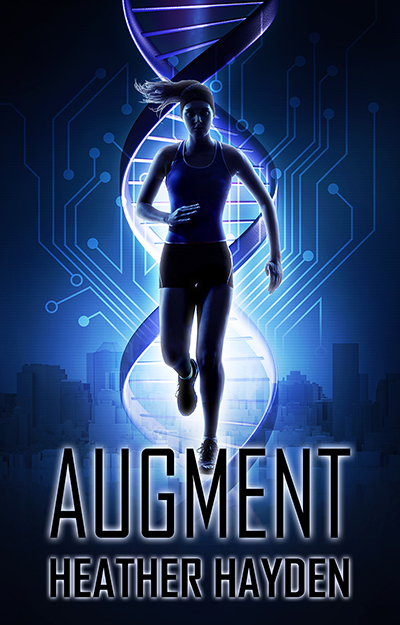 By Government-enforced mandate, genetic augmentation and implant technology cannot coexist in the same human body. Sixteen year old Viki's life has depended on her implants since she was five.
Now her implants are failing.
When Viki discovers that the malfunctions are due to illegal augmentation, she is determined to find those responsible. However, Agent Smith of the Search and Retrieval Bureau is also looking for the geneticists who augmented Viki, and his orders are to capture them by any means necessary–even if it requires risking Viki's life by using her as bait.
Viki's friend Halle, a rogue AI, is doing its best to help her search, but Halle has its own problems. Agent Smith had been closing in on the AI before being reassigned to Viki's case, and Smith's partner is still on the hunt. Searching for the geneticists risks exposing Halle, but Viki and her friend must find them first–they are her only chance for survival.
Augment was published on March 31st, 2015. You can read Chapter One here, or order a copy via the links below.
Purchase digital copy: Kindle
Purchase physical copy: Paperback