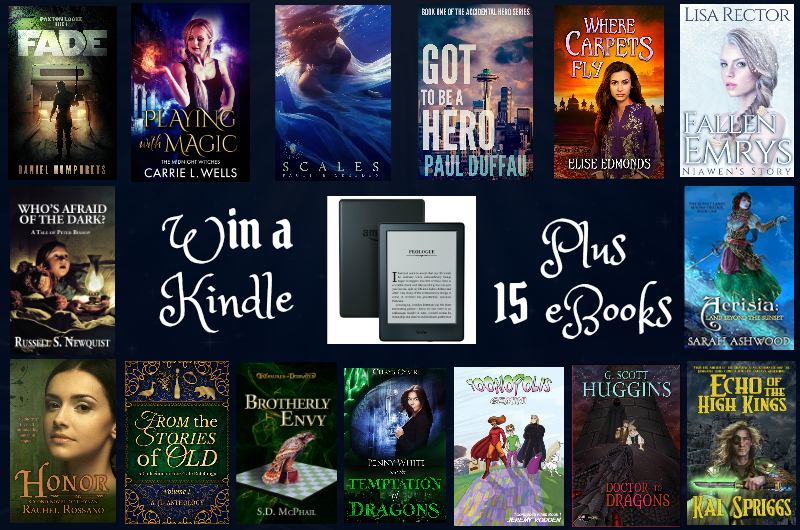 I'm participating in another giveaway! This one is running from now until September 18th, and one lucky winner will win both a kindle and 15 awesome fantasy books, including From the Stories of Old!
The Books
From the Stories of Old: A Collection of Fairy Tale Retellings by Heather Hayden
The Temptation of Dragons by Chrys Cymri
Echo of the High Kings by Kal Spriggs
Fade by Daniel Humphreys
Doctor to Dragons by Scott G. Huggins
Who's Afraid of the Dark? by Russell Newquist
Brotherly Envy by S.D. McPhail
Scales: A Mermaid Tale by Pauline Creeden
Honor by Rachel Rossano
Fallen Emrys: Niawen's Story by Lisa Rector
Playing With Magic by Carrie L. Wells
Got To Be a Hero by Paul Duffau
Toonopolis: Gemini by Jeremy Rodden
Aerisia: Land Beyond the Sunset by Sarah Ashwood
Where Carpets Fly by Elise Edmonds
By entering this giveaway, you acknowledge that your email addresses will be added to the newsletter email lists of all 15 participating authors. You will receive email from them, but never spam.
Entries accepted until September 18, 2017.