It's time for an update for the first week of September! I'm already making better progress than I was at this point last month, and my wrists are also doing better. Yay!
Here's what the map looks like right now: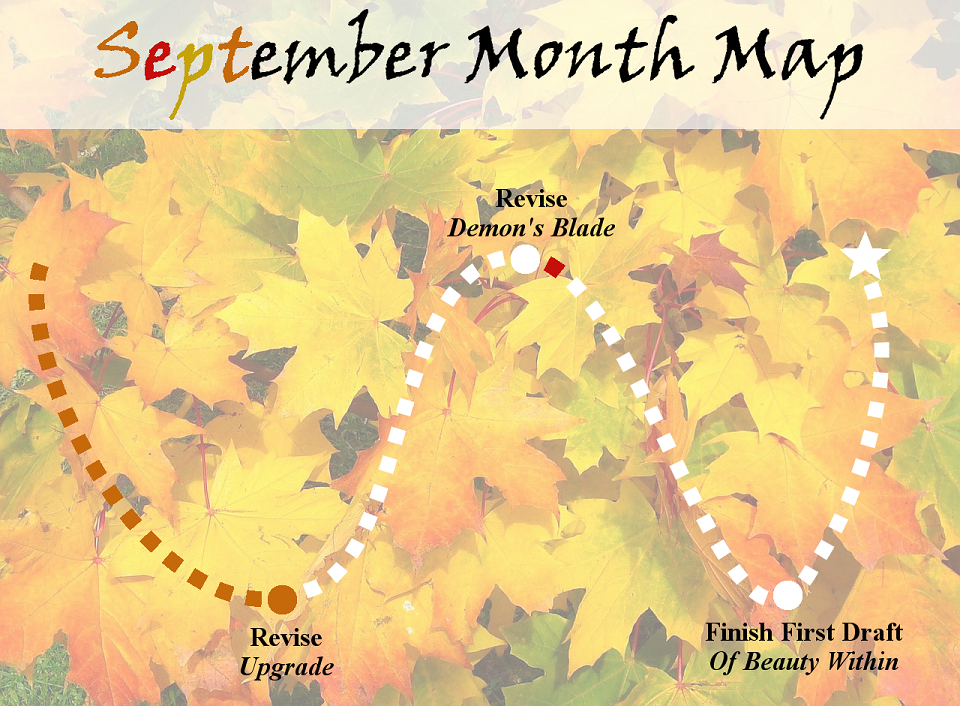 Yes, that's right! I finished revising the current draft of Upgrade. It's now printed out and waiting for feedback from a beta reader (Mom, who is amazing at catching all the little (and not so little) problems that might have cropped up in the latest edit). Once she's read through it with a red pen, it'll be my turn… And then we might be on the second to last draft–or even the final draft!
As for my other two goals for the month, I haven't made much progress yet. I wrote about 360 words in Of Beauty Within, way less than I should have gotten done by now, but between Labor Day weekend and work-related stuff, I didn't have as much free time to sit down and write.
I really wanted to make some headway on Demon's Blade this past week, but I'm still waiting for my beta reader (in this case, my sister, who probably knows this story and its characters better than I do) to get me an annotated draft to work from. Hopefully that will arrive this upcoming week, and I'll be able to dive into edits.
In the meantime, though, I'll work on catching up to where I want to be in Of Beauty Within. The month is still young!
How are your September goals progressing?