It's time to open the shiny new year with my first shiny new month map!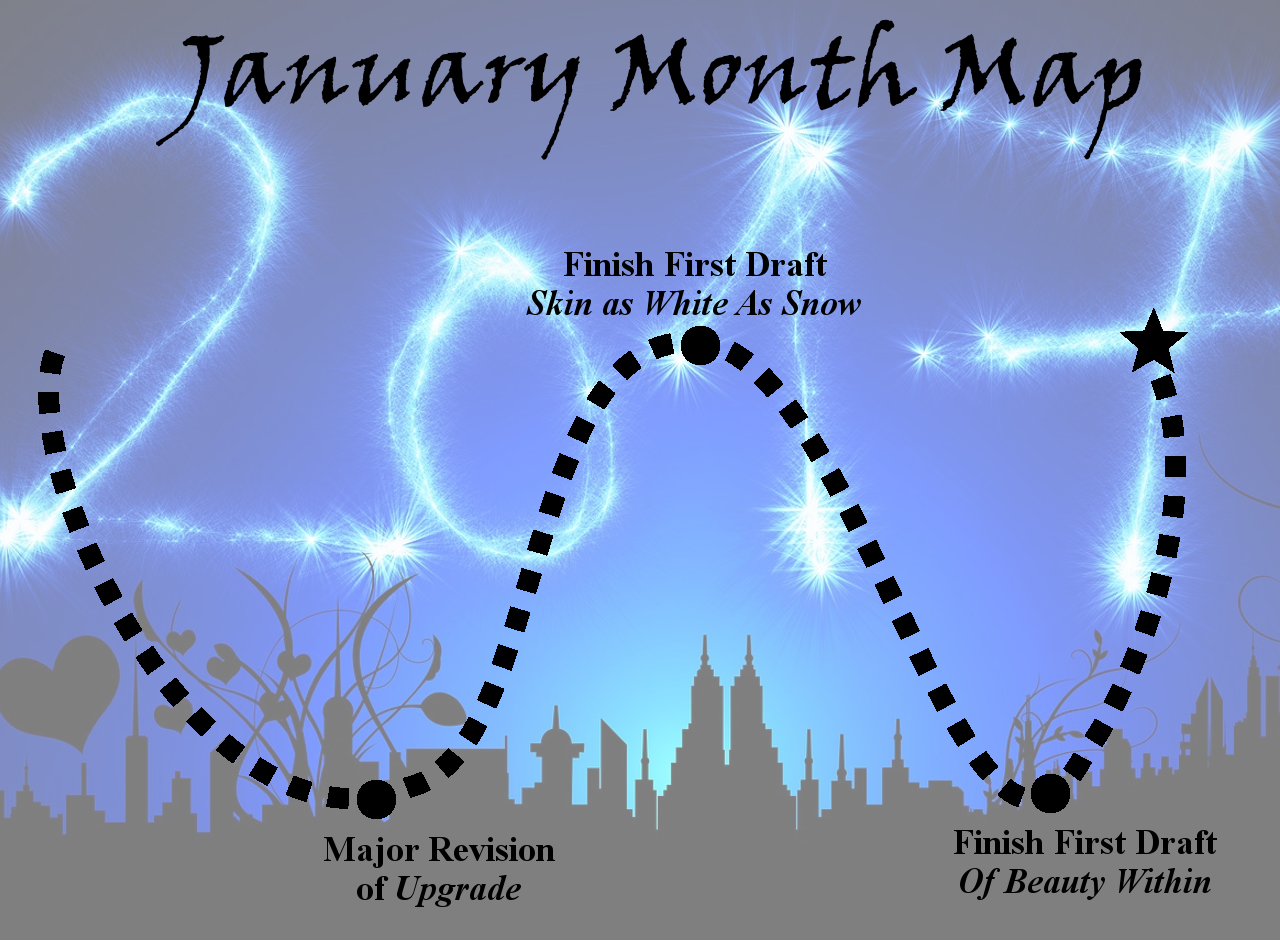 I have three major goals this month, for three different projects.
Upgrade: Final major revision, one chapter a day until done. After that, begin the polishing process.
Skin as White as Snow: Finish the first draft.
Of Beauty Within: Finish the first draft.
Beyond my project goals, I'm also participating in January Novel Writing Month, a challenge that was sadly defunct for a few years, but has now been resurrected. My general goal is 50,000 words, split between the two novels I have to finish–it may not take that many words to complete both, but I have another (currently secret) project and those words will be counted toward my JanNo goal as well.
I'd also like to start writing at least 250 words a day (technically need 1,613 for 50k!), and will be tracking my writing progress in an Excel spreadsheet.
What plans do you have for January?