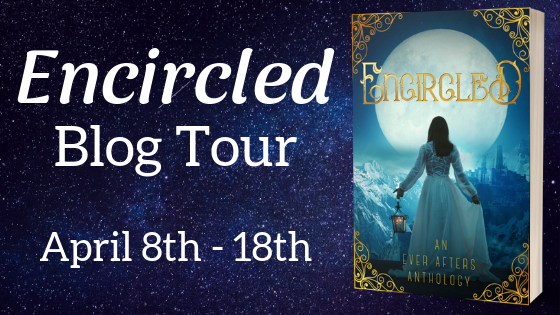 Welcome to the first stop on the Encircled Blog Tour! I'm excited to be hosting Tori V. Rainn today, the author of the lovely Beauty and the Beast retelling "A Heart's Desire."
The Interview
Thanks so much for being here today, Tori! My first question is: why did you choose Beauty and the Beast as your fairy tale to retell?
It's been so long I really need to search for this one, lol. Aside from being such a fan of Beauty and the Beast, there was one strong reason why I jumped on this story. If I remember correctly, I had a vivid dream about Beast being swept away by creatures. (We'll just say creatures for now without risk of spoiling it.) I thought the scene was too cool. Then out of order, another scene came. It was about how a character could be related to or have connections to the one who cursed Beast. I thought it would be a nice twist. After I woke, I immediately jotted down the ideas as I remembered them and then told a writer friend. I told her I wanted to do a Beauty and the Beast book retelling. Yup, at the time I had planned to do a whole novel. I wasn't a hundred percent confident in starting it, so maybe that's why I never did. Then so much time went by, other projects came up, and the next thing I knew, the Ever Afters proposed we do an anthology of fairy tale retellings. Lightbulb went off! I knew right away I wanted to do Beauty and the Beast. I already had scene ideas jotted down that I had shelved so long ago. And now I would have the chance to bring it to life!
That's so fascinating! I'm often inspired by dreams as well; it's amazing how vivid they can be. Speaking of vivid, I loved how you incorporated the roses in the lake–what inspired that imagery?
Thank you! That was one of my favorite scenes. I will give all the credit to Pinterest. Despite what I said about having many ideas already jotted down, there were still so many blanks. I knew I wanted a different and greater scale of displaying the roses, but I just didn't know how. So I turned to the good ole Pinterest for inspiration. There's a digital artwork I saw of a man knelt down on a field of glass-encased roses. Then I stumbled across another pic of a frost-covered rose. Then two and two came together, and pow! 🙂
Artwork is always a great place to look for inspiration. Sometimes we use ourselves as well… Is there a trait that you and Desiree share? What about you and Lyndon?
Probably loyalty. Desiree is pretty loyal to her friend and the ones she cares for. She knows how to value people. Lyndon's a reader, like me. He knows how to use a good book to escape reality. But an unflattering trait is that he is perfectly capable of lashing out when dealing with emotional pain, as we saw at the ball. He acts on his emotions, something I'm afraid I do as well. Not always the best response. You don't want to be like a beast. 😉
Haha, certainly not! I'd much rather be the beauty who reads in the library all day. Preferably with a tray of tea and cookies. If you could have tea with one of the characters from your story, who would it be, and what would you talk about?
Finn. When he's not committing a felony, he's actually a pretty good guy, lol. He's easy to talk to, so I feel like it would be fun to approach him. I feel like you could talk to him about anything, but I would love to chat with him about the history of the castle, all he's seen, all he's been through.
I'd love to have tea with Finn as well. Before you go, one last question: what project are you working on now?
Juggling a few at the moment, lol. One 60k YA fantasy I finished back in 2016, and I'm just now getting back into its edits. Also jumping between that and a 30k fantasy novella, all while trying to get my completed dark fantasy novella off the ground; it actually has similar themes as "A Heart's Desire." It's not a retelling, but an inspired by, and a much darker story. 😉
Sounds intriguing! I wish you the best with your projects. Thanks for stopping by today.
Thank you, Heather, for your questions.
Any time!
The Author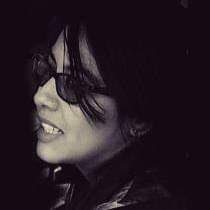 Tori V. Rainn, also known as Victoria Perez, was born and raised in Texas. In her late teens, she became a writer in 2011 when she took a writer's course at Writer's Village University. If she's not working on novellas or novels, she can easily be distracted with coming up with her next big short story adventure. Several of her short stories have been featured in online magazines. When she's not writing, she enjoys knife collecting and running. Tea and chocolate are her addictions. Video games, books, music, and movies are her outlet. She's a Christ follower and Realm Makers member.
Website ~ Twitter ~ Facebook ~ Pinterest
The Anthology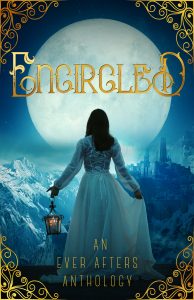 Releasing on April 16th, 2019!
Experience six of the world's most beloved stories in a whole new light! From historical to futuristic, these retellings will take you to an enchanted forest, a cursed castle, and far beyond. Uncover secrets of a forbidden basement, a hypnotic gift, and a mysterious doll. Fall in love with a lifelong friend or brand-new crush. Venture to unknown lands on a quest to save a prince, a kingdom, or maybe even a planet. With moments of humor, suspense, romance, and adventure, Encircled has something to offer every fan of fairy tales, both classic and reimagined.
This anthology features stories from S.E. Clancy, Jebraun Clifford, J.M. Hackman, E.J. Kitchens, Laurie Lucking, and Tori V. Rainn.
Preorder now: Amazon ~ Barnes & Noble ~ Kobo ~ Apple Books
Mark to read: Goodreads
Preorder goodies: Click to find out more!
The Giveaway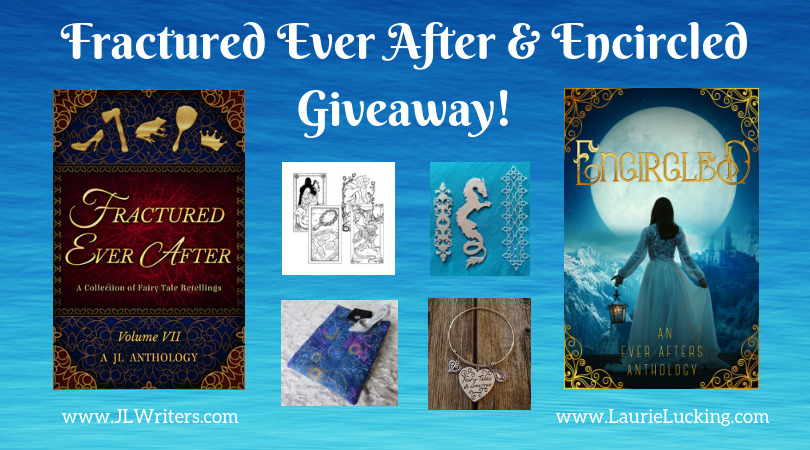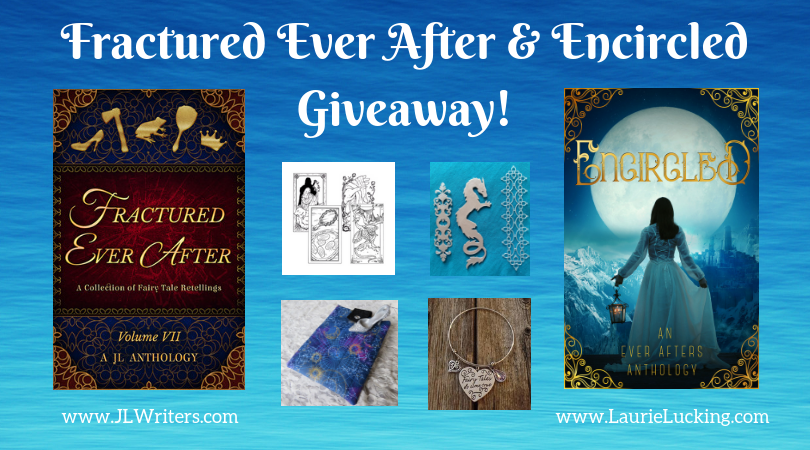 The Just-Us League and the Ever Afters have teamed up to host an epic giveaway celebrating their upcoming fairy tale anthologies! Enter for a chance to win one of FOUR sets of prizes!
Grand Prize (U.S. residents only)
Two paperbacks (Fractured Ever After and Encircled)
Book cozy
Slipper ornament
3D-printed bookmark (pick one design)
Set of four signed illustration prints
First Prize (U.S. residents only)
Two paperbacks (Fractured Ever After and Encircled)
"Fairy tales do come true" charm bracelet
3D-printed bookmark (pick one design)
Set of four signed illustration prints
Second Prize (International)
Two ebooks (Fractured Ever After and Encircled)
3D-printed bookmark (pick one design)
Set of four signed illustration prints
Third Prize (International)
Two ebooks (Fractured Ever After and Encircled)
Choice of 3D-printed bookmark (pick one design) or set of four signed illustration prints
Enter for a chance to win here: Rafflecopter giveaway. Giveaway open from April 6th until April 30th, 2019.
The Other Anthology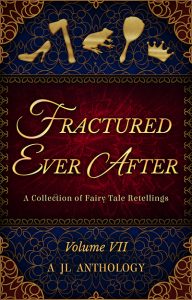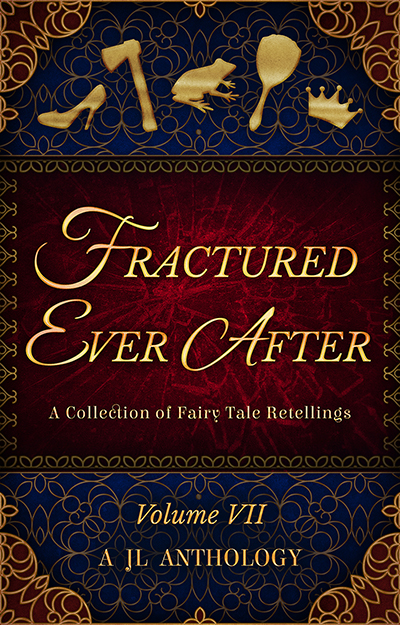 Old classics are fractured into exciting new tales in this international collection of magic, mystery, and adventure.
Some heroes go searching for their happily ever after: a dragon cocoon hunter explores the dangerous woods for his sleeping beauty; a prince forces a perfect romance on an unsuspecting maiden; and when a girl leaves town, she must quickly decide to trust—or be wary of—a new stranger.
Destiny is thrust upon others: a disconnected emperor struggles to retain his title; a frog prince leaves his pond in search of answers; and after Rapunzel is rescued, a new quest is awarded to her savior.
Whether it is destiny or choice, all actions have consequences: sibling rivalry pushes one little piggy to extremes and a princess must choose to follow her heart or step up as future queen.
Prepare for an adventure as these eight fantastic fairy tales transport you to places beyond your imagination.
Preorder now: Amazon
Mark to read: Goodreads
The Encircled Blog Tour
Don't miss the other stops on the Encircled blog tour, which will be running until April 18th!
Monday, April 8th
Author Interview with Tori V. Rainn – Heather Hayden
Tuesday, April 9th
Review of Encircled – Allie May
Wednesday, April 10th
Guest Behind-the-Scenes Post with J.M. Hackman – Pam Halter
Guest Behind-the-Scenes Post with Jebraun Clifford – Iola Goulton
Thursday, April 11th
Book Spotlight – Jackie Castle
Friday, April 12th
Review of Encircled – Katie Brown
Saturday, April 13th
Review of Encircled – Teisha Priest
Guest Behind-the-Scenes Post with Laurie Lucking – Kandi J. Wyatt
Sunday, April 14th
Author Interview with E.J. Kitchens – Elisabeth Wheatley
Monday, April 15th
Book Spotlight – Tammera Ayers
Tuesday, April 16th (Release Day!)
Author Release Day Spotlights – Laurie Lucking, Jebraun Clifford, Tori V. Rainn, J.M. Hackman
Wednesday, April 17th
Review of Encircled – Ginger Solomon
Thursday, April 18th
Author Interview with S.E. Clancy – Michele Israel Harper