Well, this is a little later than planned. However, today's pretty much when this month is really beginning for me, as I've spent the past week taking care of other business–including finishing a beta-read for a friend that has taken me way too long to complete.
Now that I've finished that novel, however, I can focus once more on my own goals!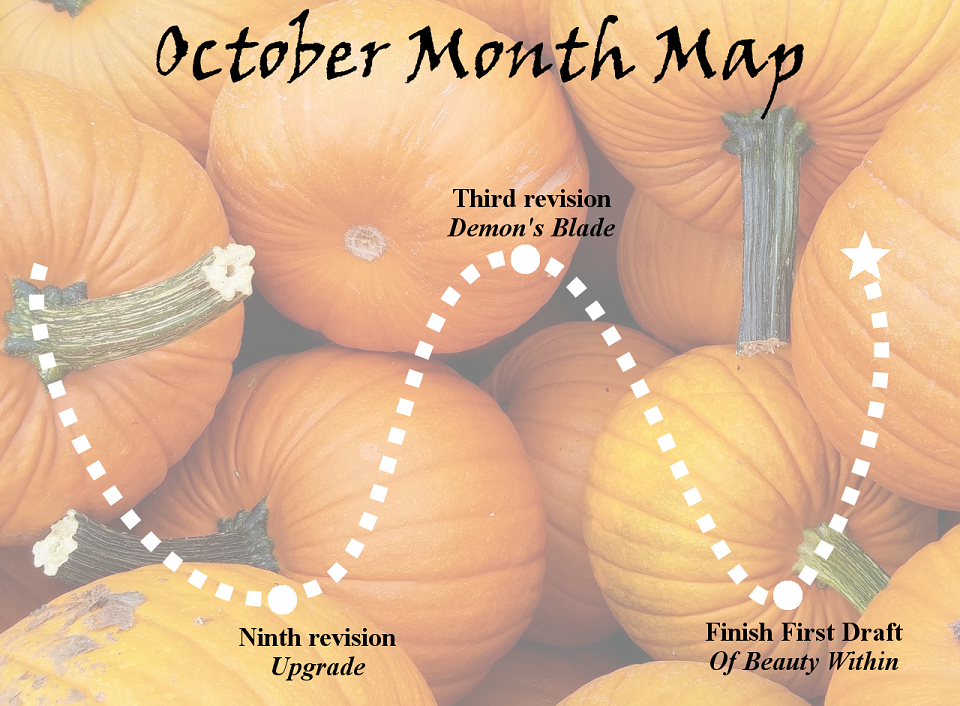 Let's go over all the goals briefly…
Upgrade: Yep, it's entering its ninth revision. Or thereabouts. I was hoping this would be the last one, but after receiving several valid crits that pointed to some things that still need addressing, I think that despite my wish to release it this year, I shall need to give myself another couple months or so of revision before it'll be ready. For this reason, I'm giving myself a final deadline of December 31st to finish this novel.
Of Beauty Within: Although I made decent progress last month on this story, I didn't finish the first draft as I have planned. However, I think I have about 20,000 words left to write–maybe less–for parts in the middle and another chapter or two at the end. Even if I only manage 1k a day (which is about an hour's worth of writing on a slow day), that'll still bring me to writing the final The End by the end of the month.
Demon's Blade: I might be overly optimistic about this, but with one critter already almost halfway through the book and several others who have started critting, I might be able to pull off a revision before the end of the month.
Expect an update next week on my progress!