It's past time for an update on my Month Map progress, but yesterday was the release day and I didn't want to bog down things with any more updates!
I'm happy to say that the anthology's release day was a success! If you haven't picked up a copy yet, and you enjoy fairy tale retellings, it's available in Kindle and in paperback.
Now for my Month Map update.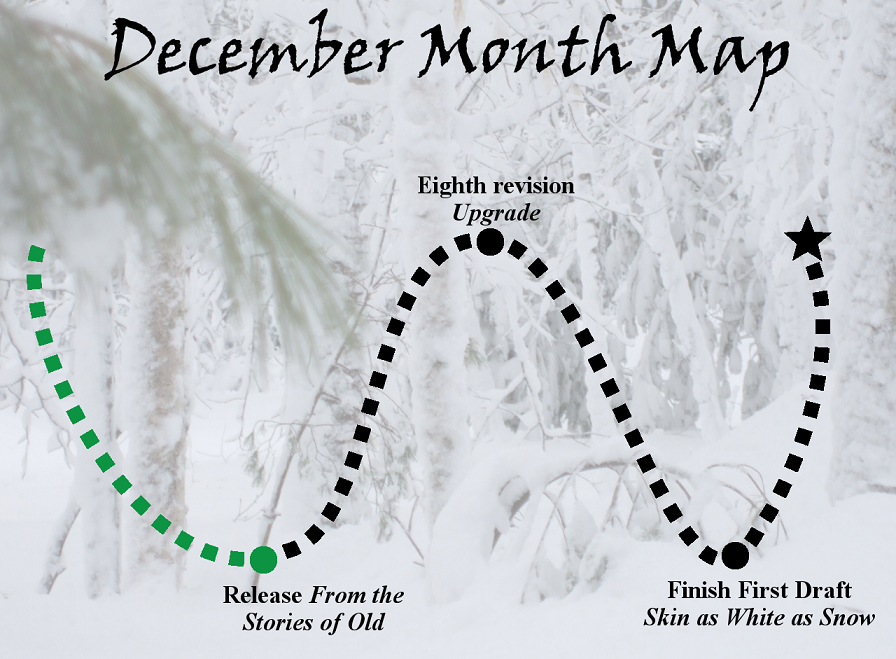 It's only December 8th, and I'm already completed one of my goals this month! Granted, that was a goal with a hard deadline due to the release being on the 7th, but I'm still pretty pleased given how much work myself and the other twelve authors (and all of our supporters) have put into this anthology for the past six months.
Next on my list is actually Skin as White as Snow–I want to finish that first draft and working on it a bit every day after work is easier than trying to go into editing mode after a long day taking phone calls. I aim for at least 250 words a day–haven't been perfect so far this month, but I'll keep poking away at the keyboard until I reach that magical line known as "The End".
Starting the 20th, I'll also be putting some serious work into Upgrade, and hopefully polish up the next draft in time for beta-reading in January.