It's time for a (belated) update to my February Month Map! Things are going well so far this month!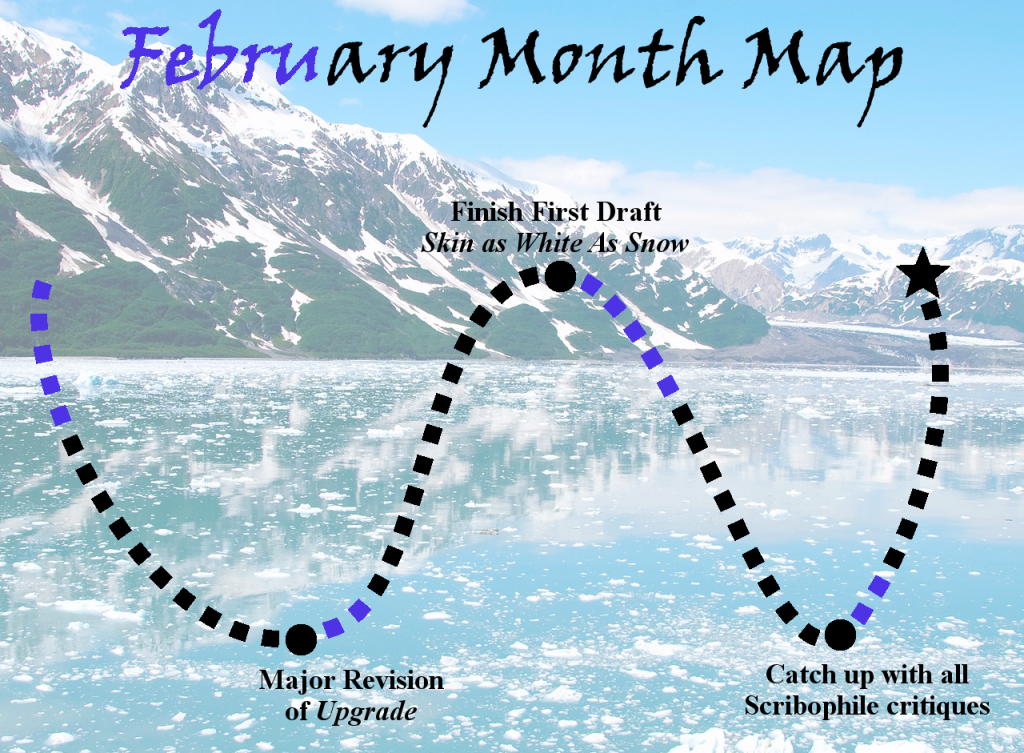 Upgrade: When February started, I was almost done with Chapter 9. I'm now almost done with Chapter 13, and hoping to get through Chapter 15 today. Then only a few more chapters to go…
Skin As White As Snow: I've made progress on this story as well, although not as much as originally planned for the first week as I realized a deadline for another project was looming and said project wasn't even started yet. Whoops.
Catching up on critiques: I completed 10 crits in the first week, with 25 to go. You might be wondering why that's adding up to 35 instead of around 60–I trimmed down my backlog a bit after not hearing back from some of the authors I had previously planned trades with. Life happens, and sometimes people move on from Scrib or become inactive for a while. If I do hear back from them before the end of February, I'll definitely add those numbers back in.
Secret project: This isn't included in the month map, but I'm working on a short story for the Just-Us League's next anthology. The word count limit is about 7k and I'm at about 3k right now, so hopefully my story wraps up soon in terms of word count and time–the first draft is due February 19th!
Goals for Week Two: Finished revising Upgrade and complete the first draft of my secret project.
How are your February goals progressing?