I missed my week one update, but since most of what's been done so far this month happened this past week, it's not a big deal. However, now that we're halfway through the month, it's definitely time for an update!
Here's how I'm doing so far…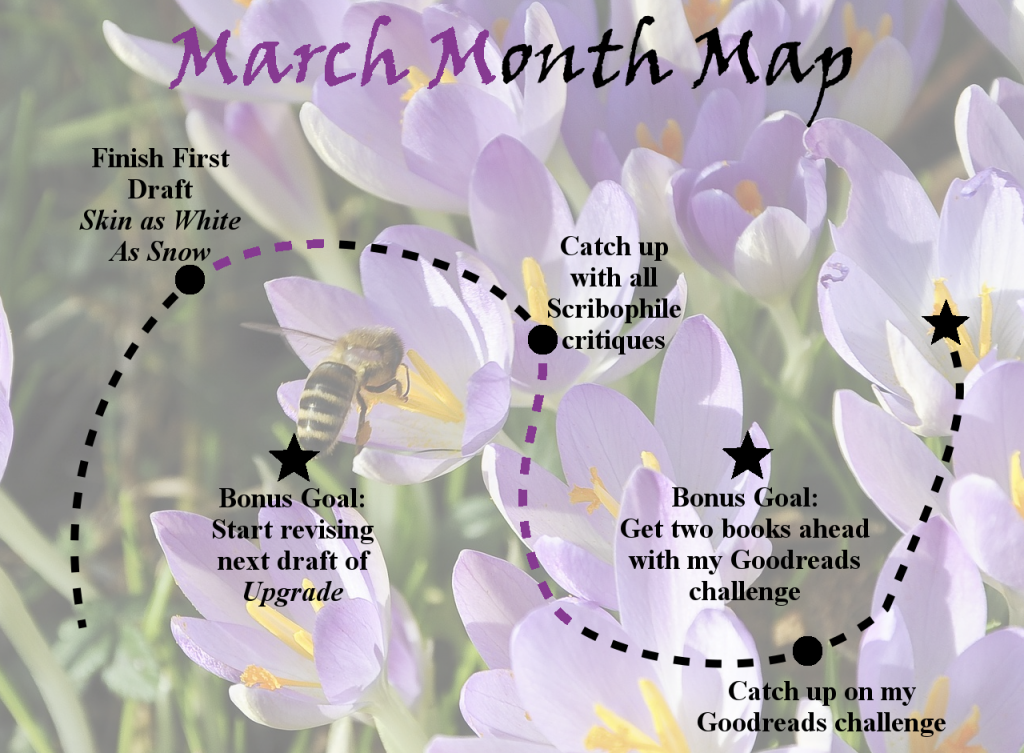 Skin as White as Snow: No progress yet, as I've been devoting most of my time to critiquing.
Critiquing: I've completed 43 crits so far this month, and have 51 to go to be caught up with all the trades I had in place at the end of February. As some of those are ongoing novel trades, new chapters may have been posted since then, but I'm not including them in my catch-up count. All in all, I'm making pretty darn good progress!
Reading: I had one "lazy" day where I sat around and read, so my book count for the month is now up to 6–halfway to my basic goal of 12 books this month to catch up! Hurray! Plus, I've been reviewing each book I read on Goodreads.
Halfway through the month and halfway through two of my three goals. Not a bad place to be! I'll keep charging forward with my crits and reading and hopefully dive into SAWAS sometime this week.
How are your March goals progressing?