It's a new month, which means a clean, fresh start! (And cherry blossoms on my month map, since it's around cherry blooming season in Brooklyn and I LOVE cherry blossoms.)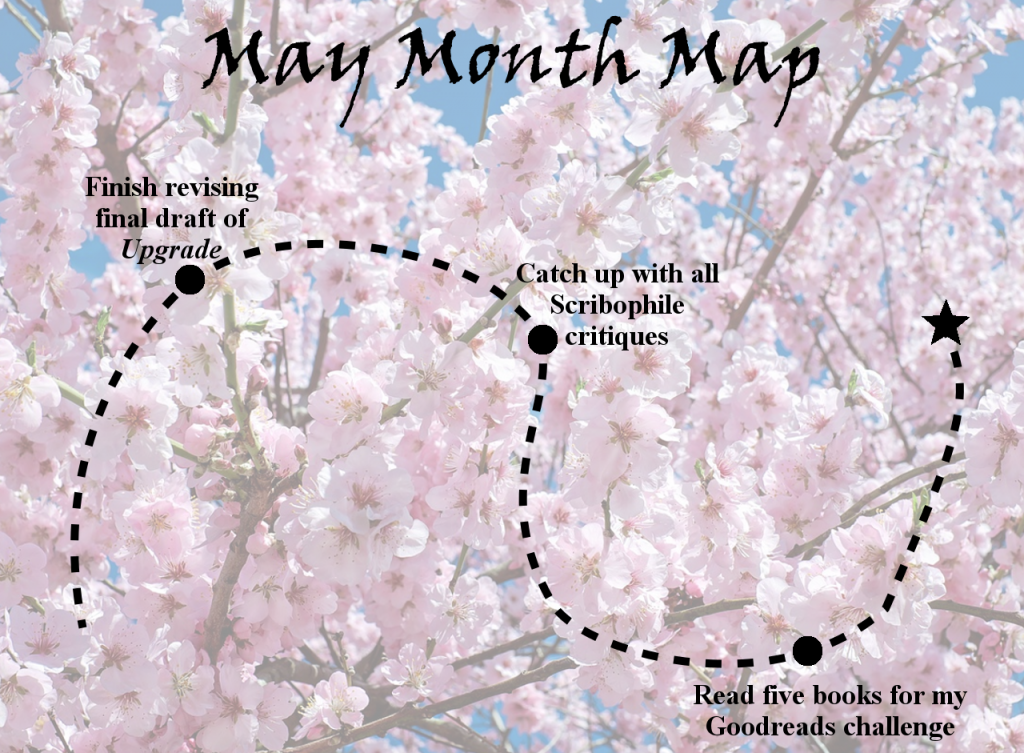 This May, I'm going for simple, firm goals. No bonuses, no piling on things I might not have time to do. The reason for this is also simple: I spoke with a dear friend of mine recently regarding my goals and we agreed that I should try to focus on one goal at a time for a while. Not easy for someone who prefers bouncing between projects, but it might be a better method for me. We'll see.
So this month, my only writing goal is to finish revising the current draft of Upgrade. With 14 chapters left, I should be able to manage that easily.
I also may need to revise my short story for an anthology that is coming out in June, but won't know that until the judging results come back.
And beyond catching up on crits and staying on top of my reading challenge, I will also be organizing everything that still needs to be done for the anthology's upcoming release. Oh, and traveling to Brooklyn for a week at the end of the month.
So May will still be busy, but hopefully not to the point that I can't make my goals.
What are your May goals?