It's time for a final look at how April went… I warn you now, it didn't go as well as planned. Mainly because I bit off a bit too much to do on top of everything else that was going on in April…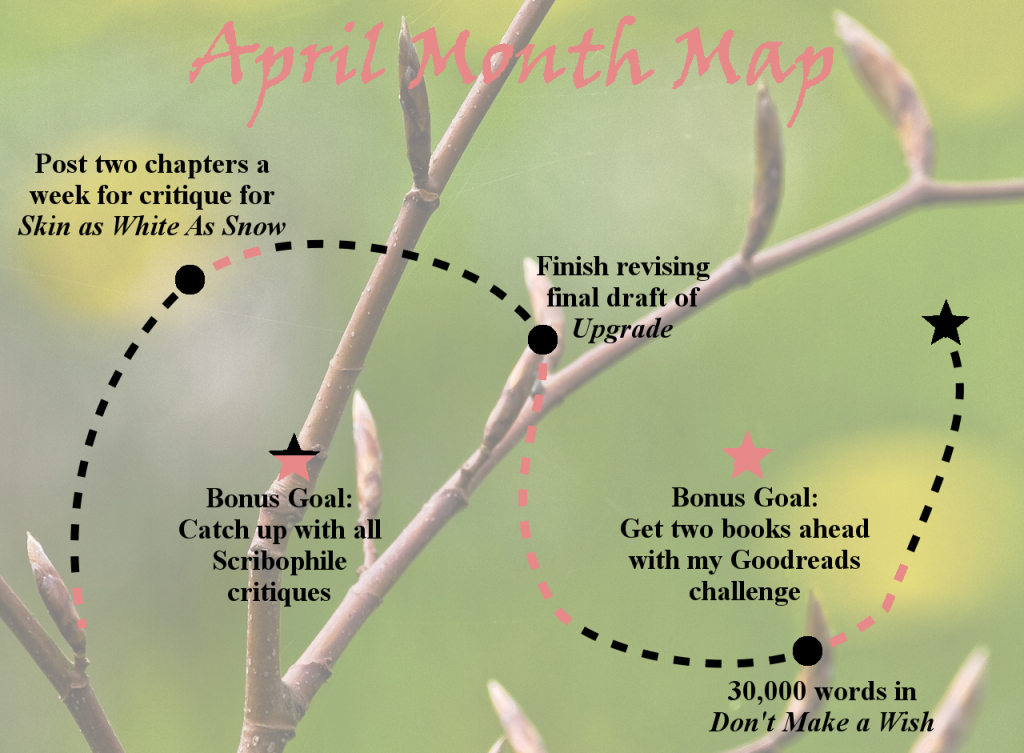 The breakdown:
Upgrade: 6/20 chapters edited so far. Didn't complete my goal, but made a little progress.
Don't Make a Wish: Managed 16,293 words this month. Not the 30k I was hoping for, but that's still about a third of a book or so, and things are moving along nicely. I'm pleased with my progress here.
Skin As White As Snow: Posted two chapters this month, which is a start. Still need to finish writing the connecting chapters.
Critiques: I completed 36 critiques this month. Still have 14 left to do, which is fewer than I started the month with. I'm happy with that. Might get one or two more done today, but even if I don't, I'll be going into May a bit closer to being caught up. Hurray!
Reading: I read 8 books this month and am apparently now four books ahead of my goal, so blew this bonus goal out of the water.
I'll be posting my May Month Map sometime soon, but in the meantime, how did your April goals go?