I'll get to the details on the giveaway momentarily, but first, here's my shiny, updated July Month Map!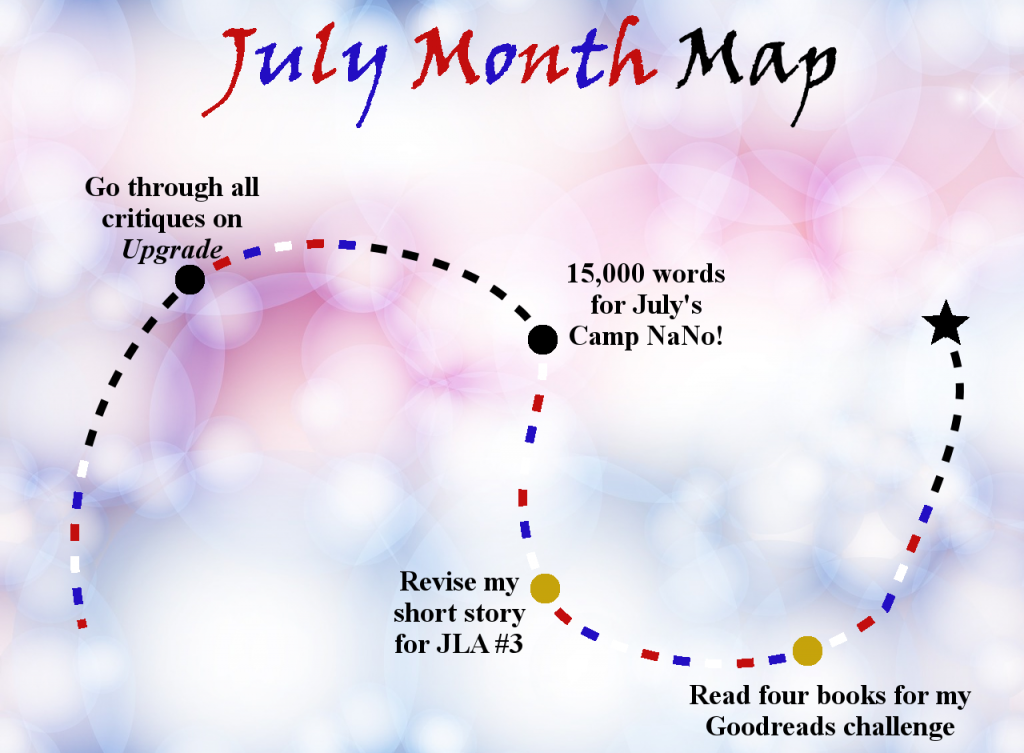 Now for a quick rundown on my progress…
Upgrade
I have not made any further progress on this goal yet, mostly due to the fact that I just spent almost a week at my parents' internet-less summer home and forgot to save the critiques to my computer before I left. Still, I only have eight chapters left to go through and I'm certain I can make more progress (or even finish!) by the end of the month.
To Save a Kingdom – July Camp NaNo
I've enjoyed writing this story so far. Haven't progressed as far as I would have liked, due to a few other plotbunnies that turned up while I was away on my mini-vacation. I also decreased my goal from 25,000 words to 15,000 words. Why? I'd rather complete my goal than overreach right now, and I didn't get much writing done while I was in Canada. Long story short, a good friend took several vacation days so he could hang out with my sister and me, so I had a lot of fun kayaking and gaming and hiking. I had a wonderful time and it really helped recharge my writing batteries–now that I'm home again, I want to dive into my stories even more!
As I mentioned in my previous post, you can find me on Camp NaNoWriMo as Shark13 (that's pronounced shark-thir-teen, not sharkie).
Also, here's the derpy cover mock-up I made with five minutes on Canva, along with a derpy blurb I wrote in about the same amount of time.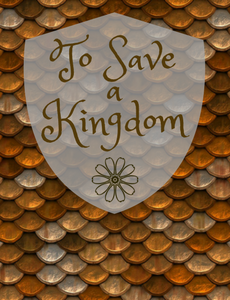 Definitely NOT the final blurb:
When spoiled Princess Alarice drags Oats into an argument with her parents–by kissing him–the castle's most incompetent servant boy finds himself accompanying her to complete three quests. Thankfully, they have her very competent bodyguard, Delmon, along for the ride. However, Delmon's secretive past will put them all in danger. Can they complete the quests? Will Oats ever see home again? And will Alarice ever stop whining?
JLA #3 short story – GOAL COMPLETE
I've revised this story to good effect, I think! It still needs some work, but I'm waiting for feedback before I revise it further.
Goodreads Challenge – GOAL COMPLETE
I've read four books so far this month for my challenge. I have a few more I'd like to read before I leave Maine again (they're from my beloved local library, so I can't take them with me.)
What else has happened so far this month?
I drove over a thousand miles in the space of a week. Cape Cod to Maine to Prince Edward Island and back to Maine again. Thank goodness for cruise control!
I spent almost a week in The Land of No Internet (aka my family's summer place). My original plan was to get lots of writing and reading done. I didn't, but for a very good reason, and now my writing batteries have been supercharged by all the fun I had! (Plus the arrival of a few more adorable plotbunnies.)
My sister Heidi and I had an author-illustrator talk at the Casco Public Library yesterday, and it went well. We talked about our writing and her artwork, answered a lot of awesome questions from our captive audience, and even sold a good pile of books! I'm always nervous about events like this, but I had a lot of fun.
Now about that giveaway…
You can win a paperback copy of Between Heroes and Villains along with 18 other ebooks and paperbacks (and a beautiful journal set)!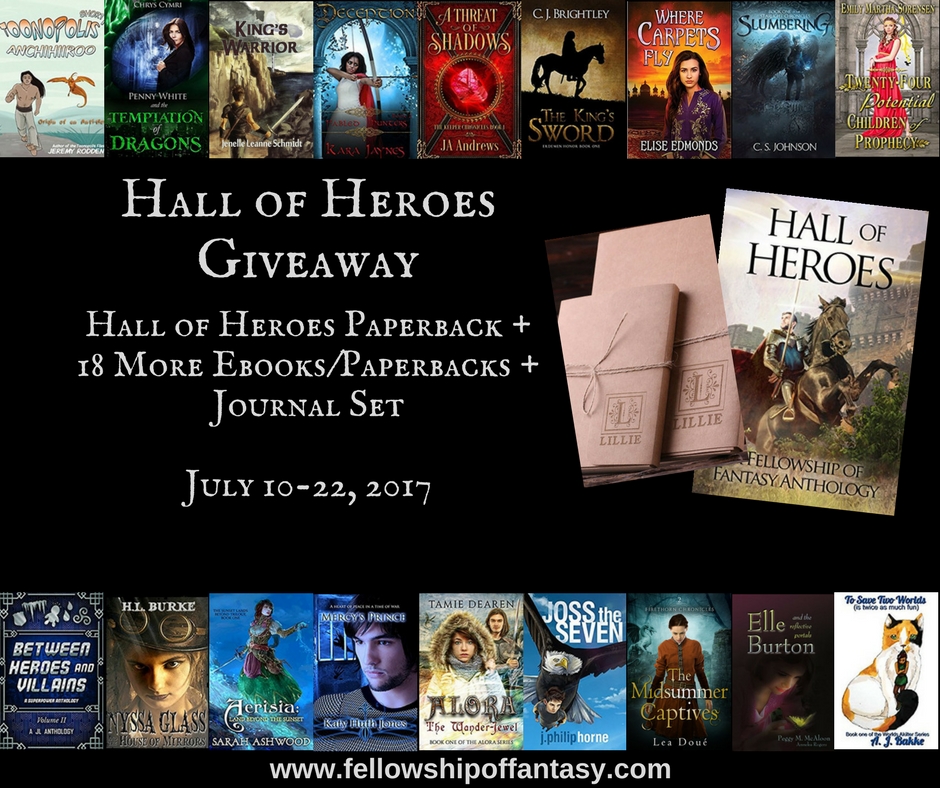 Enter now and join the adventures!
If you can't wait to read one of these titles, you can find all of them listed here: Hall of Heroes Giveaway. Between Heroes and Villains is available on Amazon (and is free through Kindle Unlimited)!