Today I'm hosting a blog stop for the Santa Dragon Holiday Extravaganza! One lucky winner will be gifted an ebook copy of From the Stories of Old: A Collection of Fairy Tale Retellings.
All you need to do to enter is comment below what your favorite fairy tale is.
Thank you for stopping by!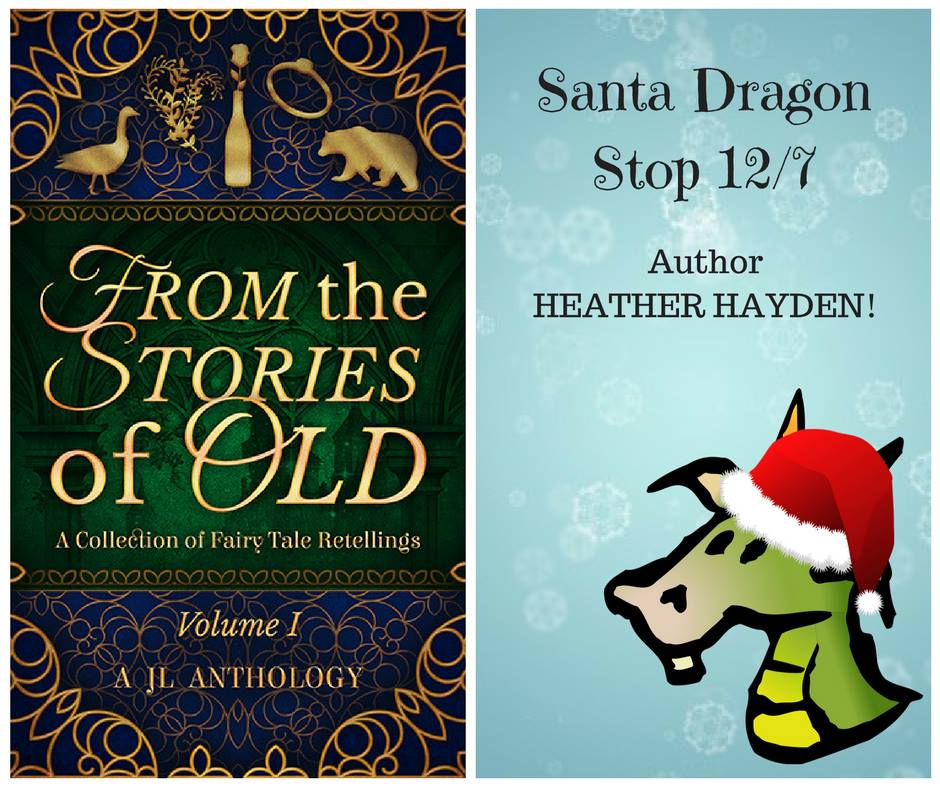 In this international collection, new life is given to fairy tales, both classic and obscure.
Mythical creatures put the fairy in Fairy Tale. Mermaids, selkies, and ocean guardians experience the best and worst of humanity; sisters encounter an unusually friendly bear; a brave bride meets a silly goose; and a spinner of gold sets the record straight.
Urban fantasies modernize classics: a Frenchman learns the truth about magic, his past, and his girlfriend; a girl sets out to find love but receives a curse; and today's naughty list makes Old Saint Nick not-so-jolly.
New worlds bring a fresh sense of wonder! In the future, a young woman fights for her people and herself; a bastard son finds acceptance in a world ruled by women; and a farmer's wits win the heart of a frosty king.
Discover unexpected twists on old favorites, and fall in love with new tales and worlds to explore!
Other stops–and prizes!–for the Santa Dragon Holiday Extravaganza:
Day 1 — H. L. Burke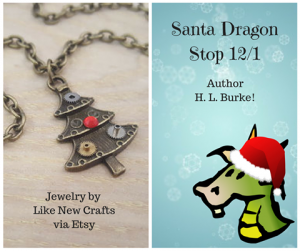 Today we meet Author H. L. Burke who has brought along an elegant Steampunk Christmas Tree pendant!
If you'd like to enter to win it, post on her Facebook page and tell her what you hope Santa Dragon will bring you for Christmas. H. L. Burke's work includes over 15 titles of eclectic fantasy including dragon themed fantasy romance and YA Steampunk adventure.
Day 2 — Jessica L. Elliot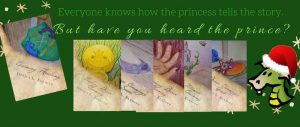 Our second Santa Dragon Author Visit is with Jessica L. Elliott! To enter to win an ebook bundle of her Charming Academy Series, like her page and comment on the pinned post!
Day 3 — Katy Huth Jones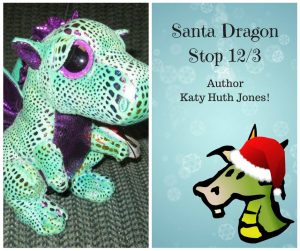 Today Santa Dragon takes us to visit Author Katy Huth Jones. Katy has an awesome prize to offer us: this adorable baby dragon plushie!
If you want a chance to win, head over to Twitter and follow Katy! Post in the comments on this post to let us know you've done so and leave your Twitter Handle if you'd like to be followed back!

Day 4 — A. R. Silverberry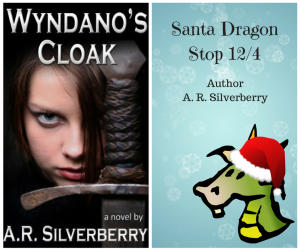 Today's #SantaDragon stop is with Author A. R. Silverberry.
Like and leave a comment on his page for a chance to win a limited edition hardback of Wyndano's Cloak (US only) or an ebook (international).
Day 5 — J. C. Morrows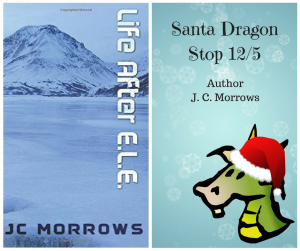 Today's Santa Dragon stop is with Author J. C. Morrows…and she is offering a paperback copy of her new release Life After E.L.E.
Visit her page and say hello, then comment on this post to tell us what you hope Santa Dragon will bring you this year to have your entry counted.
Day 6 — Kandi J. Wyatt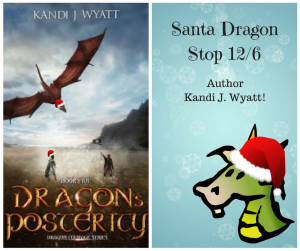 Today's Santa Dragon stop takes us to YA Fantasy Author Kandi J. Wyatt and she has dragons! Santa Dragon loves dragons. Do you love dragons? If you'd like to win an ebook collection of her Dragon's Courage series head over and like her Facebook page. Leave a comment to let her know Santa Dragon sent you!
Day 8 — Nicole Zoltack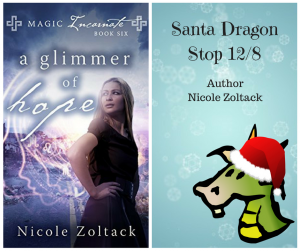 Today's Santa Dragon visit will be with author Nicole Zoltack … and her unique prize would be a great way to pay tribute to someone extra special on your gift list this year.
Nicole is giving away the naming rights to a witch or shaman in her book "A Glimmer of Hope," the final book in the Magic Incarnate Series.
To enter, just visit Nicole's blog and leave a comment on a post. Let her know that Santa Dragon sent you!
Day 9 — Lauricia Matuska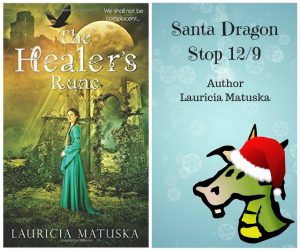 Today's Santa Dragon stop is with Author Lauricia Matuska! She's offering a signed copy of her book "The Healer's Rune."
To enter, visit her website and sign up for her email list.