Update: The winners have been chosen! Congratulations to Elise Edmonds, Allie May, and JD Burton! Your signed paperbacks will be shipping soon.
I want to celebrate my birthday today with a paperback giveaway!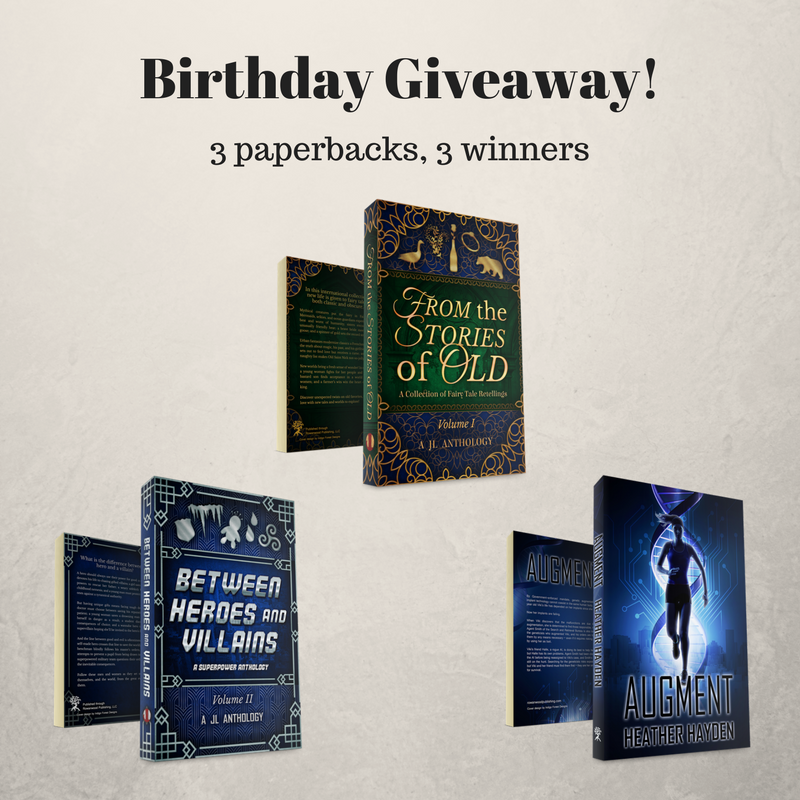 From now until July 7th, you are welcome to participate in the raffle (yes, belated birthday wishes are welcome.) A winner will be chosen at random on July 8th and contacted by July 10th.
This raffle is not endorsed by Rafflecopter.