Yes, this is a few days late. This month has been so crazy…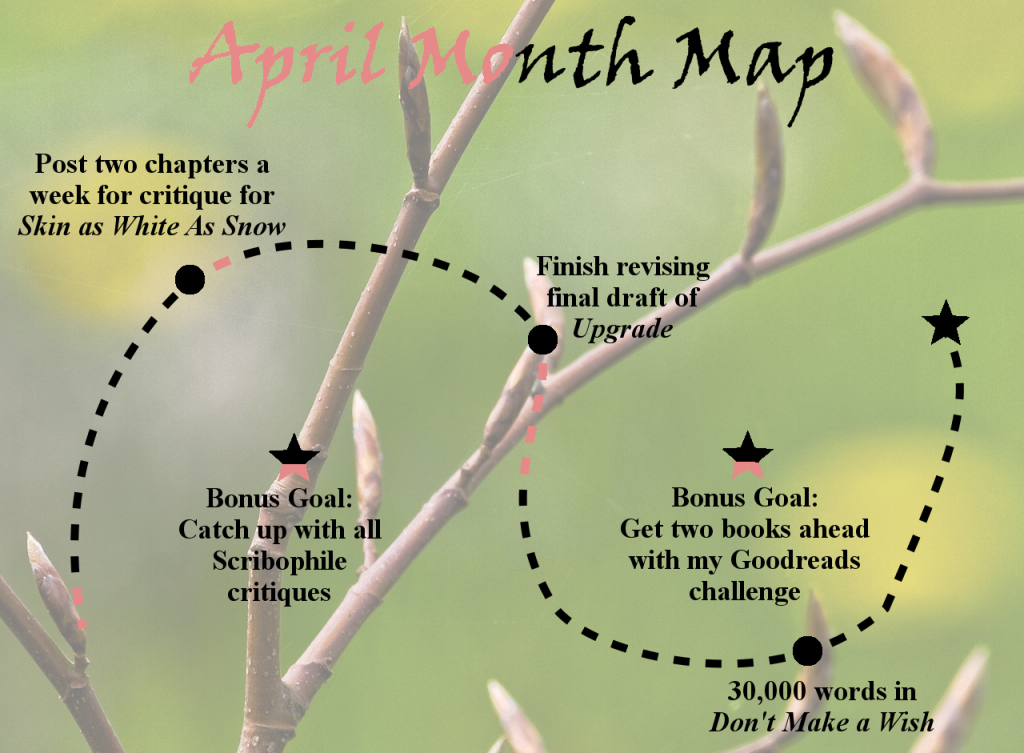 The breakdown:
Upgrade: I've edited Chapter 5, putting me a quarter of the way through the book. Will be focusing more on this, as I really want to wrap up this revision.
Don't Make a Wish: Currently at 8,982 words, but I've missed a few writing days due to being busy with other things. A couple days of catch up and I should be back on track.
Skin As White As Snow: I've posted two chapters so far, so am behind a bit on this goal, but once I complete the next couple of chapters, posting will go much faster until I get through the main part of the book I've already written.
Critiques: I've completed 25 so far, and have 21 to go, so am right on track to finishing this goal.
Reading: I've read four books so far this month and need to read another three to stay ahead by two. Right on track for this goal as well!
It's been a busy month so far, but despite that, I'm still making progress. If all goes well, next update I'll be caught up! 🙂