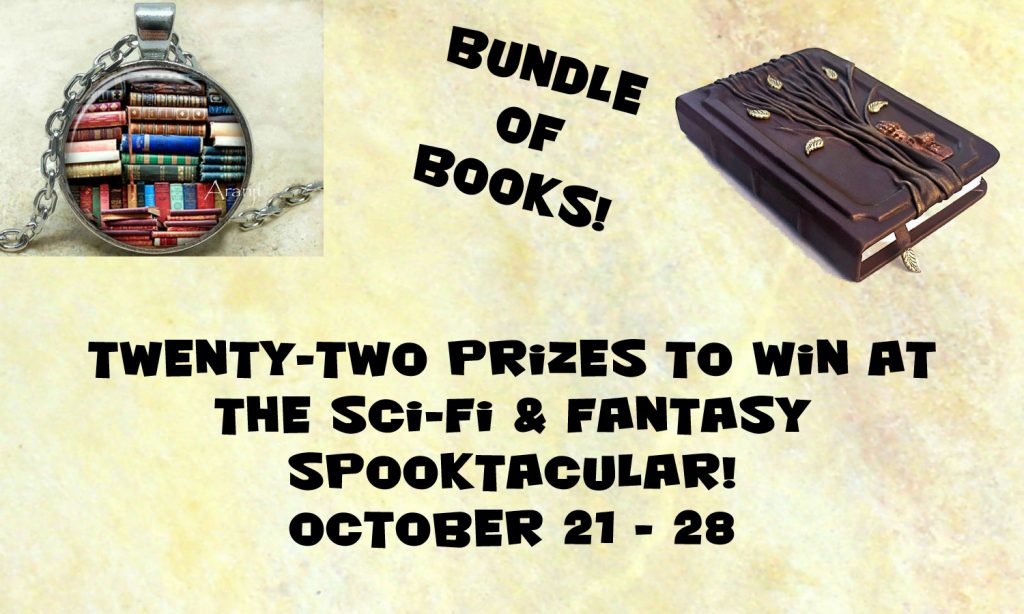 Hi, everyone! I've teamed up with a number of other awesome authors to offer this amazing giveaway!
From October 21 until October 28, you can enter the raffle for a chance to win ebooks and prizes!
Grand Prize — Massive Ebook Bundle!
One winner will walk away with the Grand Prize — an ebook bundle featuring 19 sci-fi and fantasy titles!
Journal Prize — Beautiful, Handcrafted Leather
One winner will receive a beautiful, handcrafted leather journal, pictured below.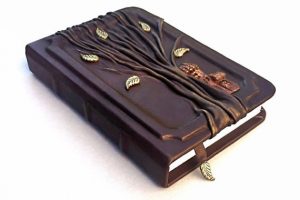 Necklace Prize — Perfect for a Bookwyrm
One winner will receive a lovely book necklace, pictured below.
Individual Prizes — 19 Books, 19 Winners!
You read that right! One ebook of each story in the giveaway will be presented to one winner.
This giveaway ends on October 28! Don't miss your chance to win one of these amazing prizes!